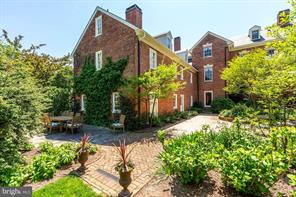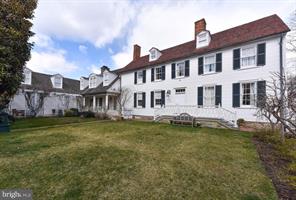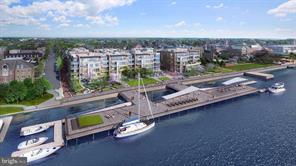 Old Town Alexandria has homes of all ages and types.
Old Town Alexandria is a great place to live for many reasons. First of all the vintage single family and row houses are outstanding. But then if you like new you may opt for a totally remodeled old home or buy a brand new home (being built by EYA on the waterfront) or newish home built within the last 20 years or so. There are condos available, too. Marina Towers, The Oronoco, Torpedo Factory, Alexandria House, Printers Row and Robinson Landing are some favorite condos for people who are downsizing or just enjoy condo living.
Almost everything you need is within walking distance.
Old Town Alexandria is a very walkable town. If you work from home you have the luxury of going weeks without having to leave town at all. Depending on where you live you can walk to grocery stores, drug stores, clothing stores, restaurants, doctors or dentist offices, art galleries, farmers market, waterfront, entertainment and so much more.
There are plenty of things to do in Old Town.
There are so many activities to enjoy throughout the year! Reading clubs, sewing classes, parades, art classes, Restaurant Week, and the list goes on.
Alexandria is close to everything.
But when you do need to venture out of Old Town it's a breeze. It's close to major highways, the airport, Amtrak station, 3 metro stations, DC, Arlington, military bases, PTO, Amazon. Many of my out of town guests enjoy taking the water taxi to DC instead of driving or taking a taxi.
It's on the waterfront and you can have a lot of fun.
It's right on the Potomac. The waterfront is bustling with people, music, excitement and food...especially on the weekends. Walking, sitting on a bench or in the grass watching the sun rise or set is amazing!
Well, I've listed a few reasons why l think living in Old Town is great. There are quite a few public personalities who manage to live and blend into Old Town comfortably. Others chose to invest here...(the things that make it a great place to live make it a great place to invest in real estate).
Elegant homes for sale in Old Town Alexandria.
For upper tier buyers there are quite a few opportunities to purchase a posh home in Old Town. The top three luxury homes for sale today(June 26, 2019) in Old Town are 607 Oronoco St - $6,250,000, 217 S Fairfax St -$5,499,000 and 300 South Union-$4,499,000. 300 South Union is the model for EYA's brand new luxury homes at Robinsons Landing located on the waterfront.
Are thinking about selling or buying in Alexandria? Find out how I can help make the process easy for you. Call me or send a text to 804-548-3637.