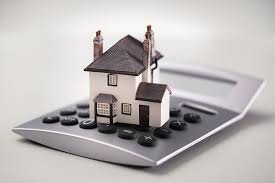 What does it mean to get pre-qualfied for a mortgage? Most lenders can pre-qualify you for a mortgage over the phone. Based on general questions about your income, debt, assets, and credit history, lenders can estimate how much mortgage you qualify for.
What does it mean to get pre-approved for a mortgage? Pre-approval means that you have applied for a mortgage; you have filled out the mortgage application, received your credit report, and verified your employment, assets, etc. When you are pre-approved, you know exactly what the maximum loan amount will be.
It's important to get pre-approved if you plan to buy a home. A Be sure to get a pre-qualified or pre-approval letter from your lender. Keep in mind a pre-qualified letter is not verified and in essence, does not count for much if you are competing with other buyers who are pre-approved. Whether you call this area DC Metro, DMV or DC, Maryland and Virginia, It is highly likely that you will be competing against other buyers here.
When you are pre-approved, you and your real estate agent know what price home you can afford to purchase. Once you find the home you want to buy, the seller knows exactly how much house you can afford. A pre-approval letter gives you credibility as an interested buyer and lets the seller know immediately that you will qualify for a loan to buy their property.